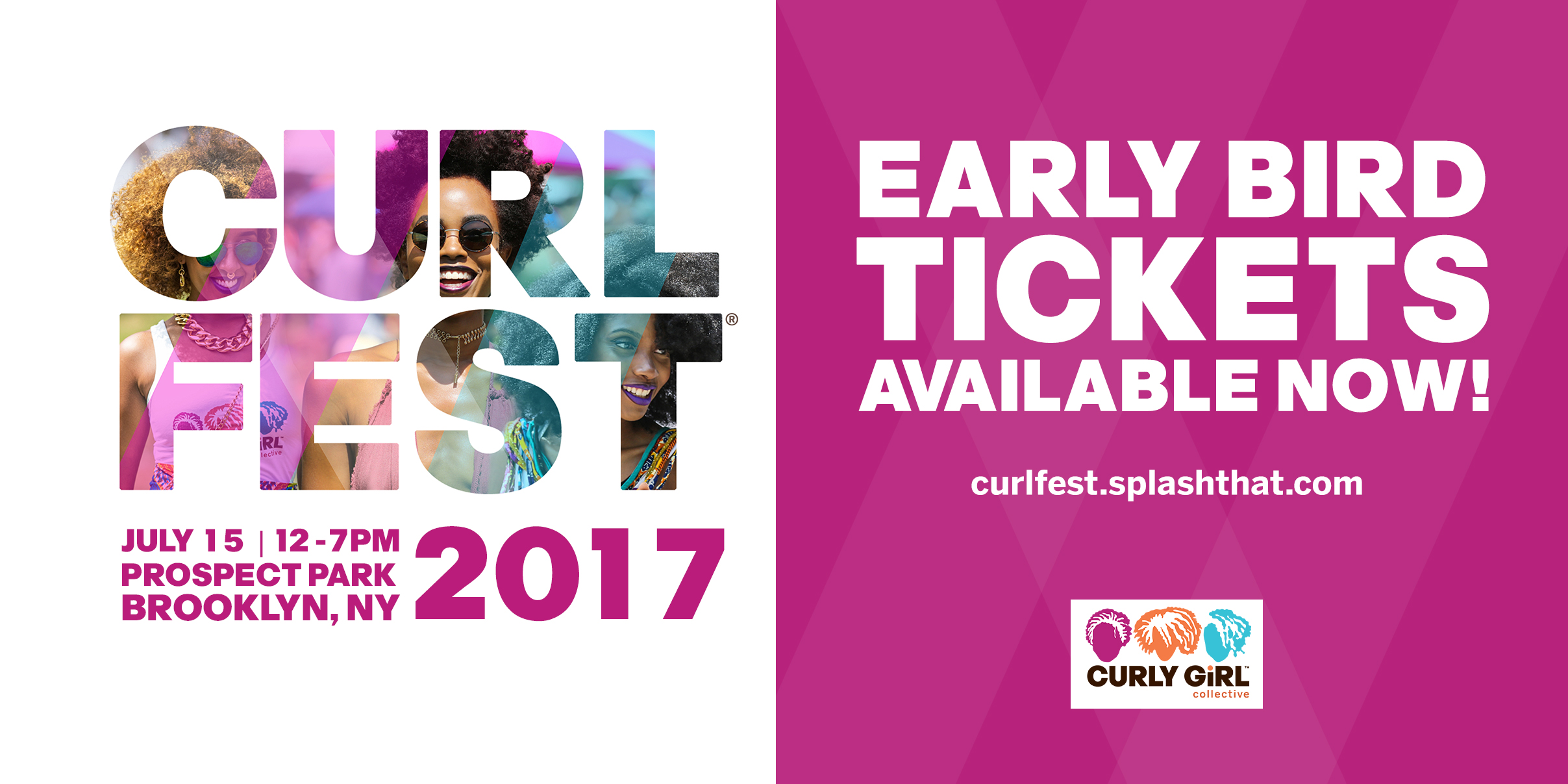 You've been asking and it's finally time to RSVP for CURLFEST 2017! Early-bird tickets go on sale Wednesday June 14, 2017! Mark your calendars and make sure you've got a spot (and a goodie bag!) at the hottest Natural Beauty Festival of the summer! Link will be in our bio when available!
Please Note: CURLFEST is FREE.
The early bird ticket is optional. Free general admission RSVPs will be available on a first-come, first-served basis starting June 16th. Gift bags for general admission will be limited and available while supplies last. RSVP is required.