This year's festival had unprecedented buzz, with guests flying in from as far as Brazil and France to attend! Prospect Park was a sea of diverse beauty where people of every shade, shape and size came together to celebrate what makes us naturally beautiful
Some of the biggest names in beauty supported CURLFEST this year, and they all brought their A-game! With everything from celebrity stylists and influencers, to live demonstrations and amazing giveaways, there were plenty of activities for attendees to enjoy throughout the day. Below are a few snapshots of the activities that made this year's festival so much fun!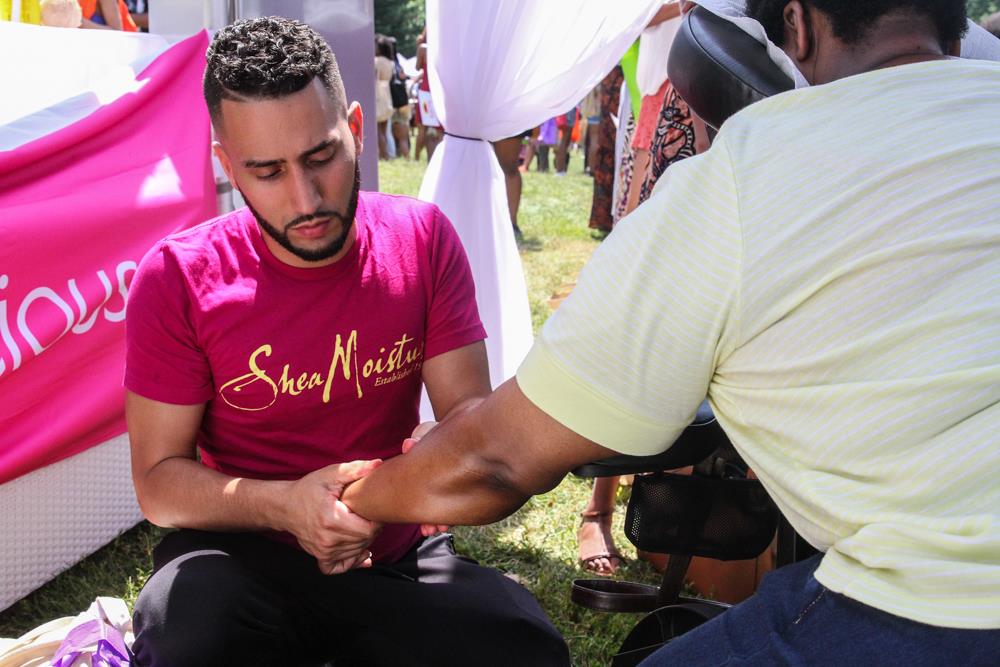 The Shea Moisture Body Bar was a hot spot all day as ladies lined up to for relaxing neck and hand massages with their natural oils and lotions (which smell like a little slice of heaven if you've never tried them!).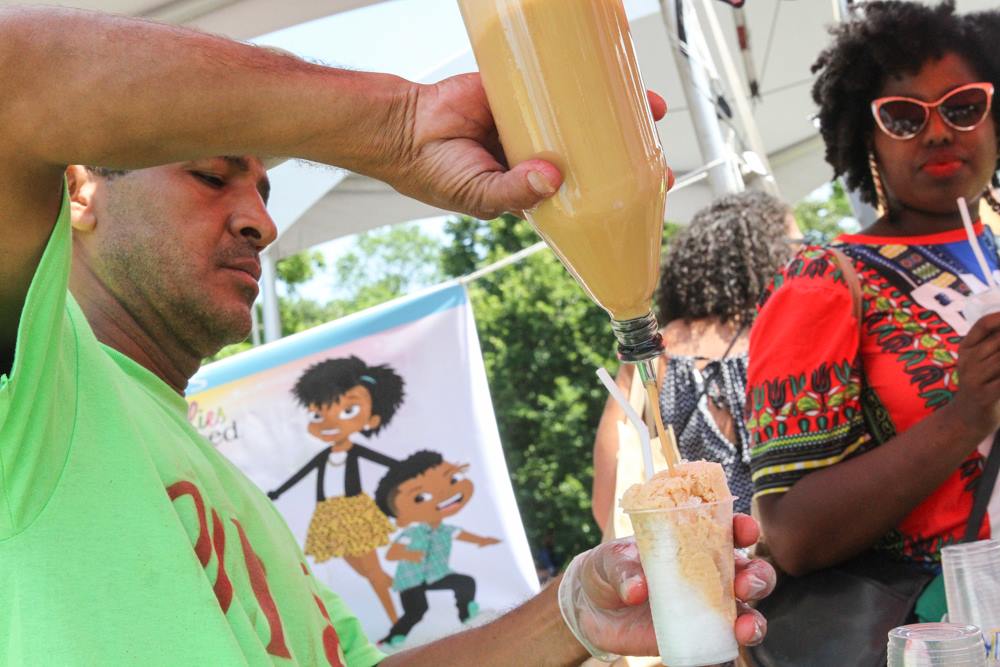 ORS brought plenty of goodies for both little kids and big ones! The sno-cone station was a huge hit, providing much needed refreshment in the summer sun.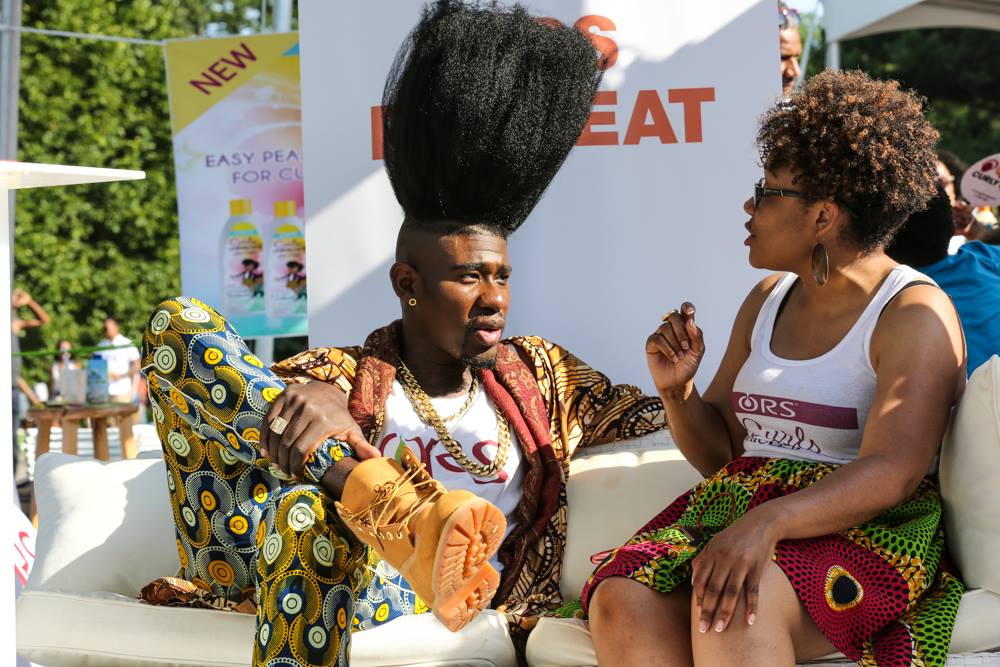 As a special guest of ORS, Benny Harlem was turning heads the entire day with his eclectic style and amazing head of hair!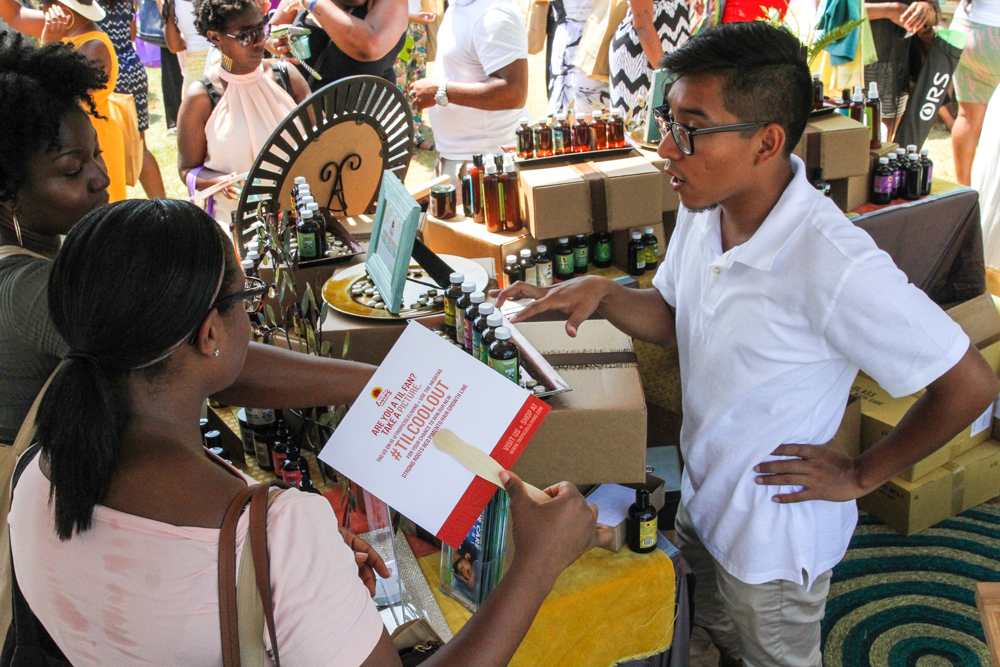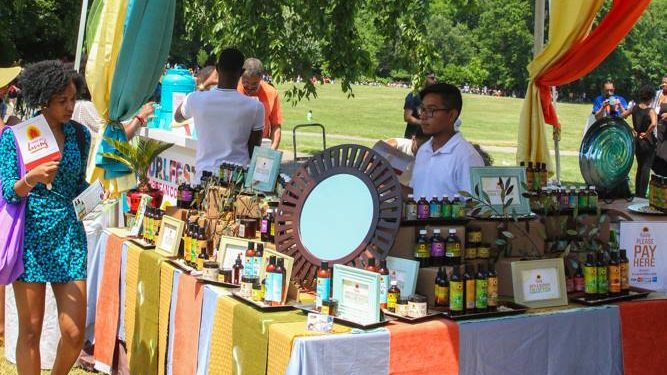 Tropic Isle Living returned for a second year with their signature Caribbean Cool Out, complete with tropical beverages, complimentary fans, and brand new products launched exclusively at CURLFEST!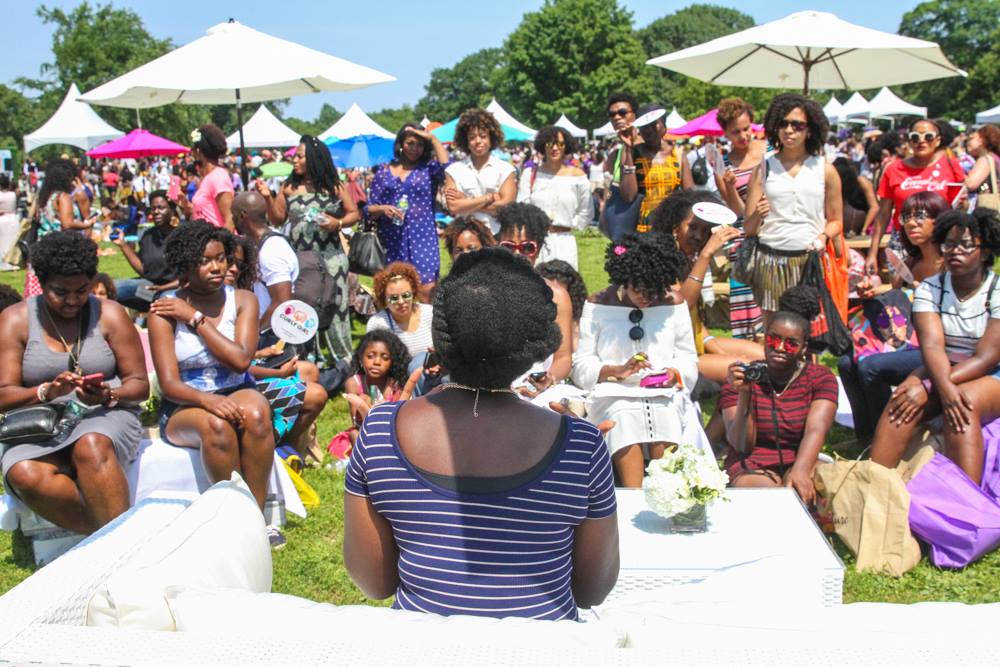 Dove made their CURLFEST debut with an intimate chat with award-winning blogger Jenell Stewart, set in a beautiful garden setting. Ladies discussed why it's so important to Love Your Hair, and received complimentary Dove samples for attending.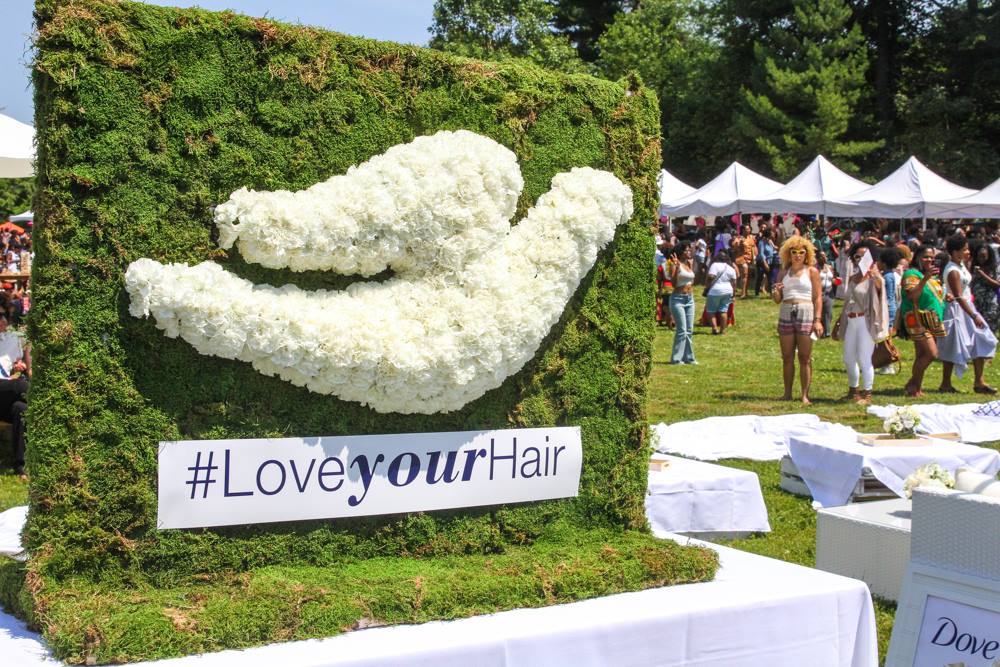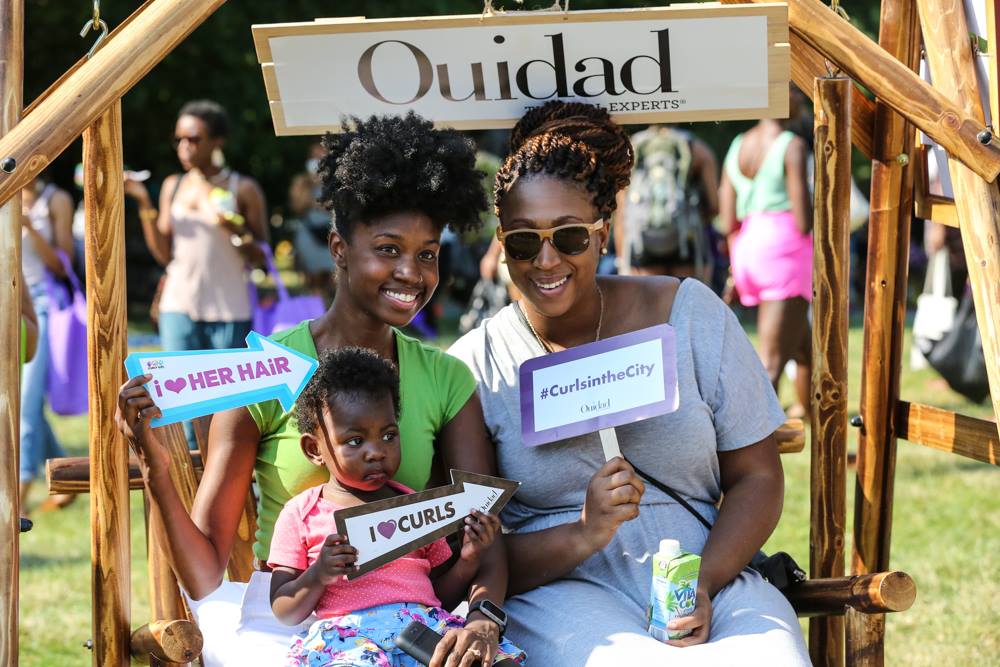 The CURLFEST Picnic Portraits, presented by Ouidad, were a hit as always. Guests lined up all day to have their photo taken on our country swing, with the entire family getting in on the fun!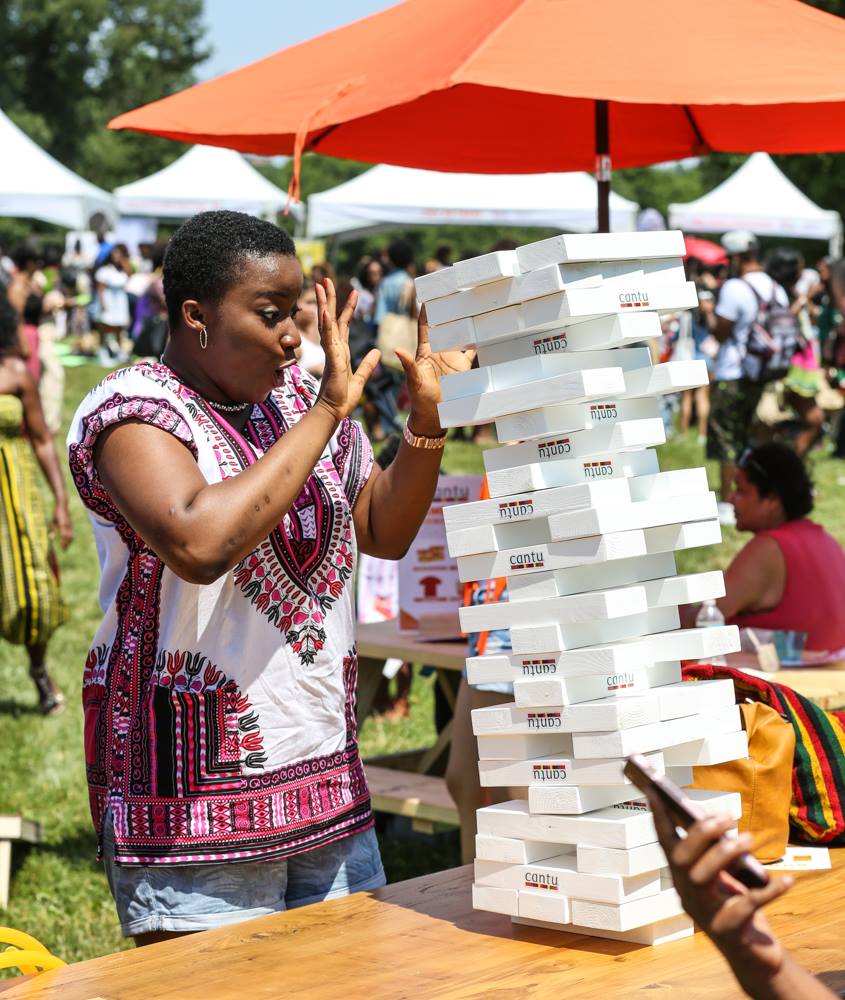 The CURLFEST Game Zone, presented by Cantu, kept guests busy with everything from hula hoops and cornhole to this massive Jenga tower! A few lucky game winners walked away with free Cantu products and summer goodies.
To see all of our sponsors in action check out our official CURLFEST recap video below! And be sure to sign up for our mailing list to hear when the RSVP list opens for 2017!