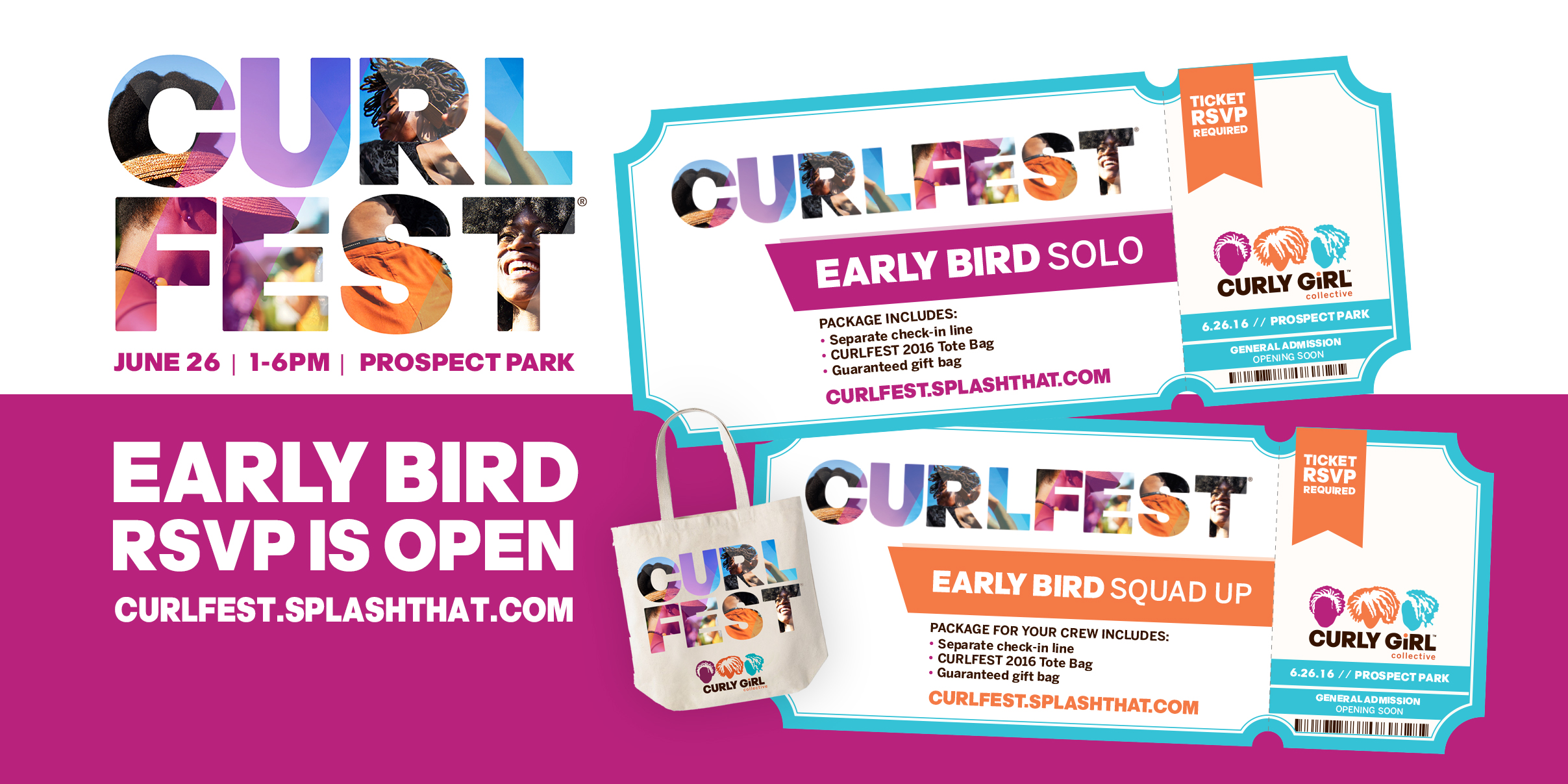 Want in on the CURLFEST RSVP before it actually opens? Grab your crew and SQUAD UP!
EARLY BIRD TICKETS include a separate check-in line, guaranteed giftbag and a 2016 CURLFEST tote bag. (1 package per ticket). Limited quantities available! RSVP at curlfest.splashthat.com
Please Note: CURLFEST is FREE. The early bird ticket is optional. Free general admission RSVPs will be available on a first-come, first-served basis starting June 13th.