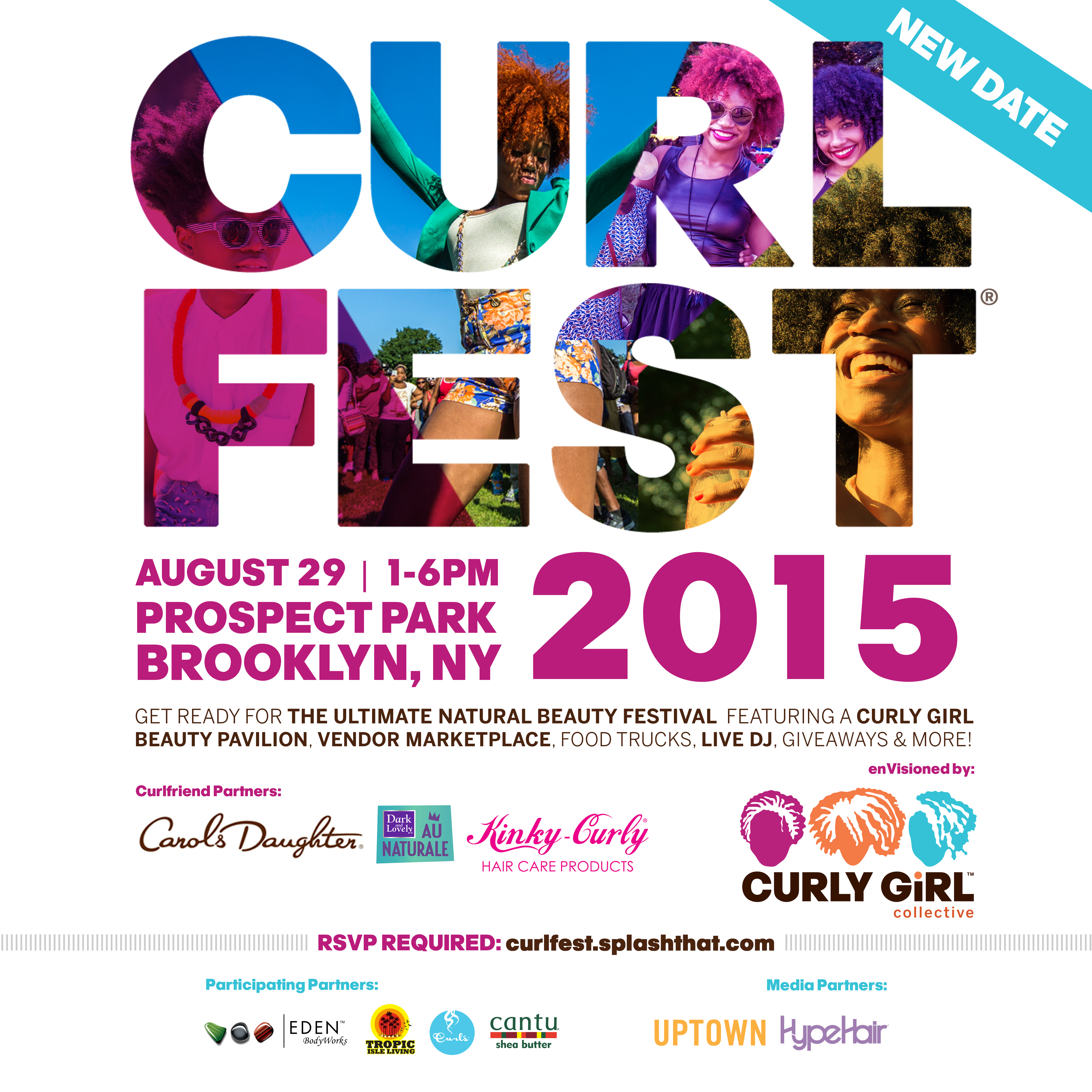 CURLFEST IS BACK!
You've been asking and it's finally here! Join us in Brooklyn on August 29th for the ultimate celebration of natural beauty! CURLFEST 2015 will be a mecca of Afros, Twist-Outs, Curls (and Beards!) set to a soundtrack of chill music and positive energy. This year we're taking things to the next level with new features, new vendors, special guests and more.
This year we are so honored to have the support of so many amazing partners. Curlfest 2015 is empowered by Dark & Lovely, Kinky Curly, Carol's Daughter, Eden Bodyworks, Curls, Tropic Isle Living, Cantu and many more! Follow them on Instagram to be eligible for Curlfest giveaways and prizes!
Join us in Prospect Park as we spread love the Brooklyn way in celebration of all things naturally beautiful, including you. See you there!
THE LIST IS NOW OPEN!
Spots fill up quickly so RSVP now at CURLFEST.SPLASHTHAT.COM
#CURLFEST
Follow us on social media share your experience with the #Curlfest hashtag!