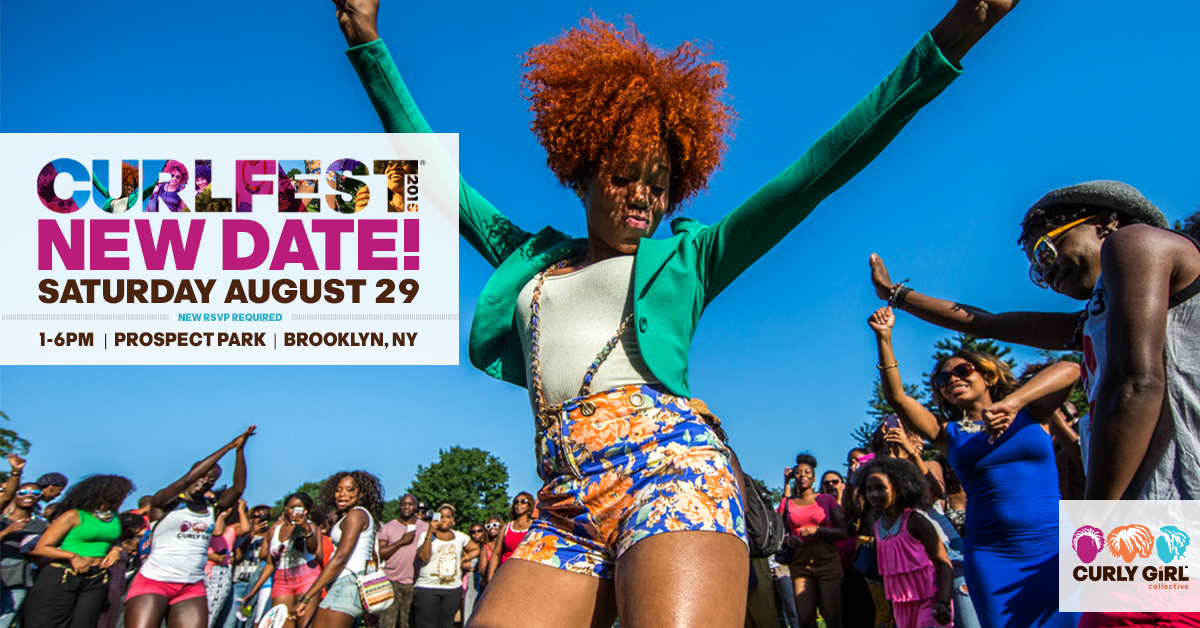 You've been asking and we're so excited to FINALLY be able to announce our new date! Curlfest 2015 will be held on Saturday August 29 from 1-6 in Prospect Park. RSVP
RSVP Details
Previous RSVP Holders
As a courtesy to those of you who already had a spot on our previous list, you will have the first chance to RSVP for the new date. On Monday August 10,you will receive an email with a link to RSVP for the new date on August 29th.
Wait List/General Public
On Tuesday August 11, the list will open to everyone on the wait list, as well as the general public.
Once the list is full we are unable to add additional names to the list, so RSVP as soon as you get the email from us! RSVP is required to attend.
FAQ's
Can I bring a plus one?
Your RSVP reserves a spot for one, so make sure all your friends RSVP individually!
Can I bring my children?
While Curlfest is geared towards adults, you are welcome to bring children at your own discretion.
What if it rains? Will the event be postponed again?
No, it won't. The event will happen rain or shine on the 29th, so we are praying for a beautiful day! 82 and sunny! #DearUniverse. In the event of inclement weather we will release additional details about any modifications to the event.